FREE Shipping On All Orders | U.S. Only
Item Added to Cart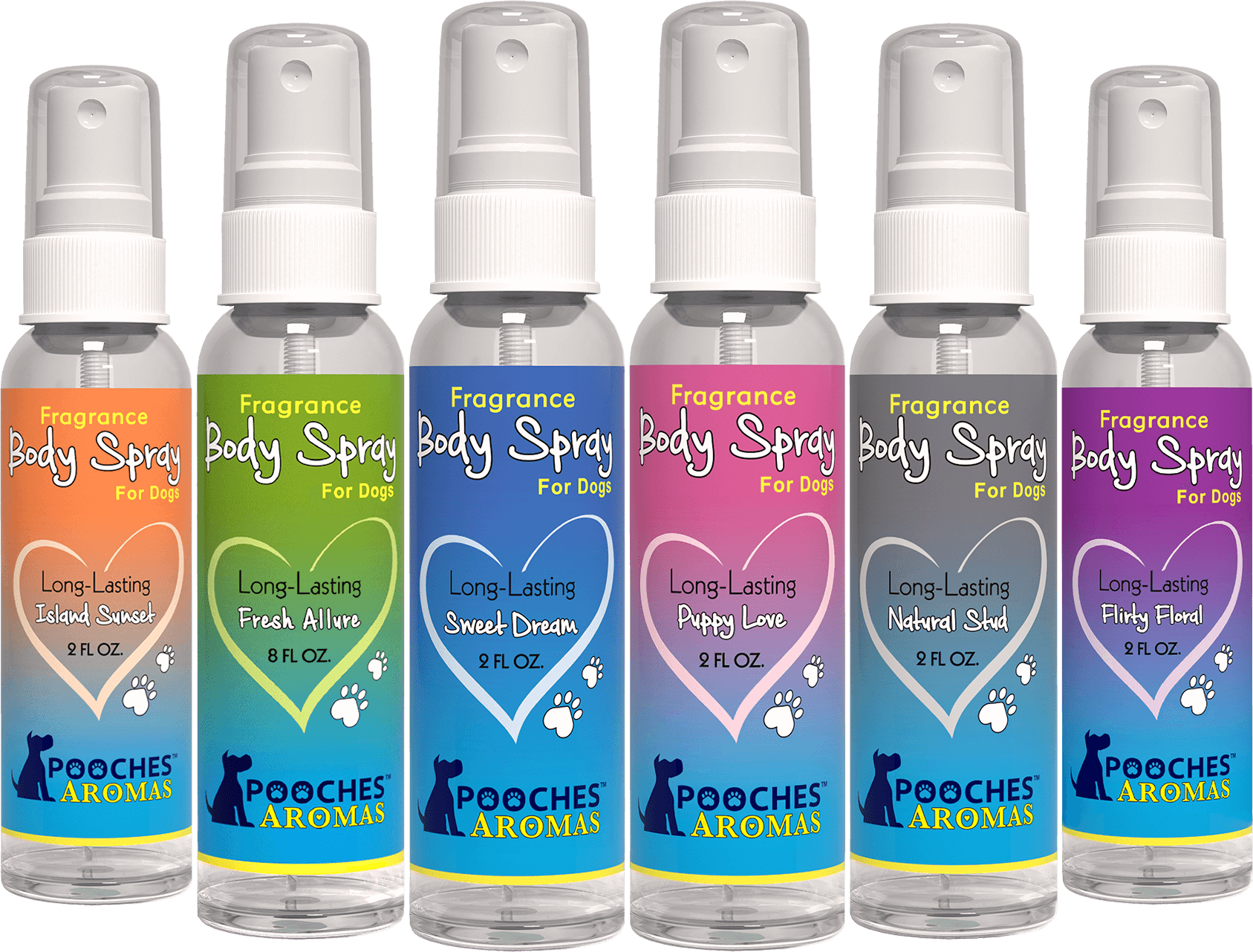 All Products
Full Collection Of All 6 Signature Scents
SAVE 25% | Limited-Time Offer | Try All Six! 

• Three simple ingredients
• Non-aerosol bottle
• Formulated for sensitive skin
• Surfactant and detergent free
• Made exclusively in the USA
• Safe for you, your pet, and the planet
Vet and Groomer recommended! Leaves your pet's coat silky smooth and smelling fantastic. Allow your pup to indulge in the entire Pooches Aromas collection. A variety of 6 convenient 2oz travel size bottles highlight our uniquely crafted scents. Keep them all or share with friends and family!
All Pooches Aromas Products Are: Vegan and created with Dog-Safe Ingredients: Natural Grain SD 40, Purified Water, and Essential O i l s.
100% Satisfaction Guaranteed.