FREE Shipping On All Orders | U.S. Only
Item Added to Cart


Introducing
Your
New Best-Sellers
Watch video below to see Groomer and customer success!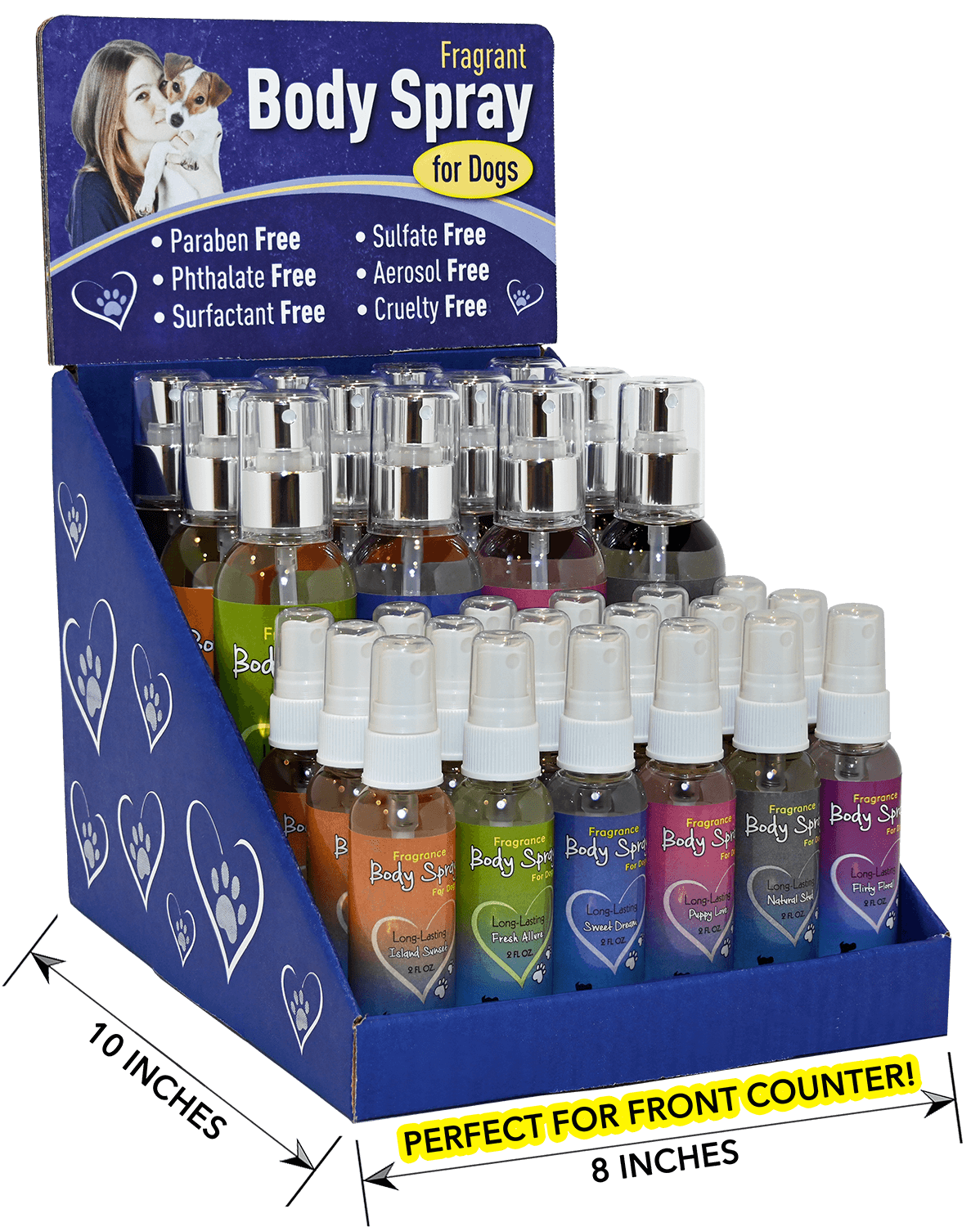 Details
30 Piece Complete Variety Pack
Introducing Special Pricing for New Stores!
Explore What You'll Receive at an Exclusive Price of $78:

Included: Entire Collection Of Six Scents - 36 Bottles.
18pcs Of 2oz Bottles (Your Price $1.50 each)
12pcs Of 8oz Bottles (Your Price $4.25 each)
6 FREE 2oz Bottles For In-Store Grooming Use (Limited Time Offer)
1 FREE PDQ Front Counter Display.
Suggested Retail Pricing:
2oz Bottle (Charge Your Customers $3.99 to $4.99)
8oz Bottle (

Charge Your Customers

 $9.99 to $12.99)
Offer Valid For Retailers Only. Tax Exempt. 
FREE SHIPPING